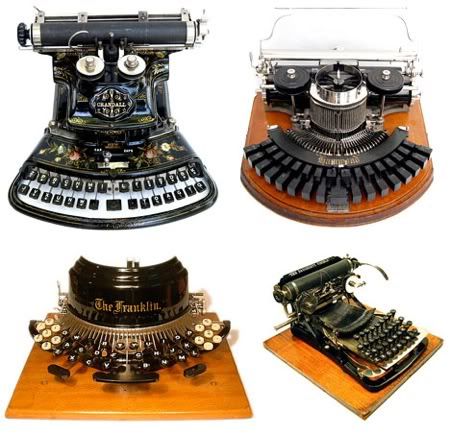 I have a thing for old typewriters and so does my mom.
We both have the same love for antique typewriters - its unique sound,
form and shape, and certain aesthetics which cannot be substituted by the digital technology.
I used to have to take typewriting lesson during my intermediate years.
I remembered vividly just how much I did not enjoy it. haha~
As a kid, I always questioned the need to learn how to type on an old piece of 'heavy,
bulky typewriter machine', especial when computer co-existed!!
Who would have thought that 10 years later I would go back on my words~
Typewriters are the coolest thing!!!! Yesssss they are!! lol
The kind of satisfaction I get from typing on a typewriter
is far more experiential than on a computer keyboard.
(Though I also love the sound which an old computer keyboard makes.)
ANYWHOO O O O~~
Here is something I stumbled upon as I was checking
notcot.org
on my Google Reader this morning.
TYPEWRITERS GALORE~ lol
Want a collection of 18th and 19th century typewriters for breakfast anyone?? XD
(
source:
core77.com
)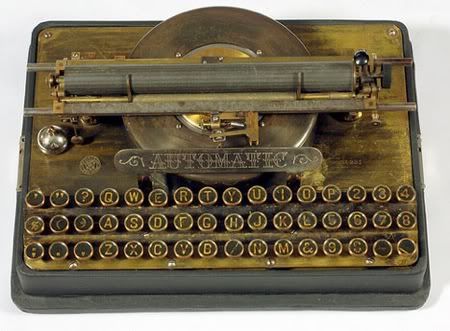 \\Automatic from 1887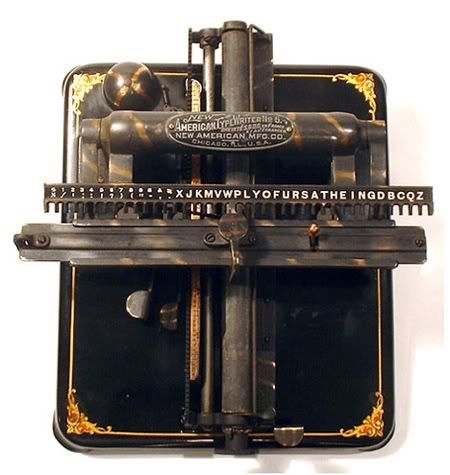 \\Yost from 1873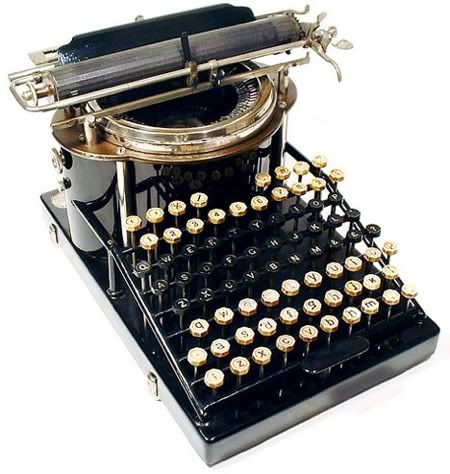 \\Morris contraption from 1885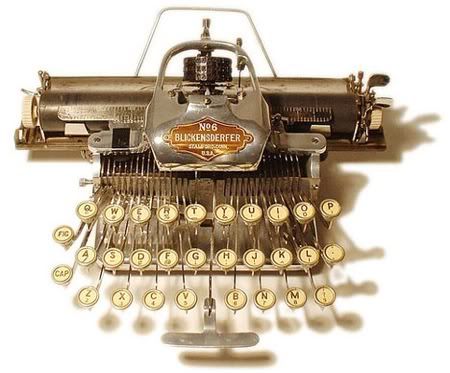 \\1893 Blickensderfer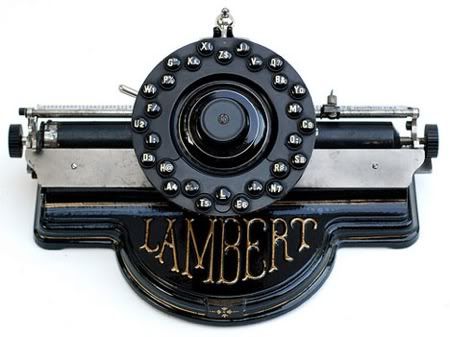 \\1902 Lambert
I would love to own a typewriter someday...
It's just one of those things I wanted to do before I die~